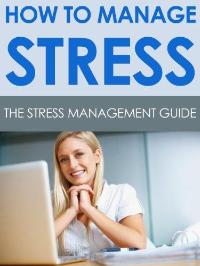 Stress is something that we all have to deal with in today's society. Stress is both a physical and mental event that can take a toll on the human body. When we are stressed we have difficulties concentrating, getting both simple as well as complex tasks completed and in many cases stress can cause serious health issues or even death.
In this day and age we live in a very stressful society. We have stress over bills, family, futures and much more. We stress about money, job issues when we are home and home issues when we are at work. We stress over our kids and their futures as well as our own personal futures.
In today's society we are given many issues to stress about and very little time or resources to release stress. Within the pages of this book we will explore stress, different stressful situations and even ways to release stress in our daily lives.

After reading this book you will have a better understanding of stress, how to deal with stress and possibly move towards having a stress free life.