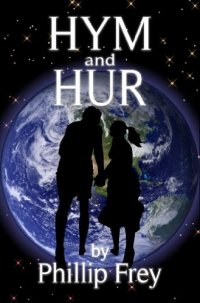 Hym and Hur are a young couple who never age and have been in love for more than a century. They also possess an array of magical abilities, two of which are either to play pranks on humankind or to perform good deeds. Enacting both at the same time is now what gets them into trouble, especially since it's the unruly character of Death they must deal with to bring their plans to fruition.
The prank Hym and Hur have come up with must first be agreed upon by Death, who happens to be a rambunctious, difficult character. Once agreed upon, the prank is set in motion. Hym and Hur soon discover Death had tricked them into a contract with dire consequences for all of us.
During their attempt to break the contract, Hym and Hur try to save the relationship of an earthbound couple, knowing they are truly meant for each other. A good deed that will bring Hym and Hur even more trouble.