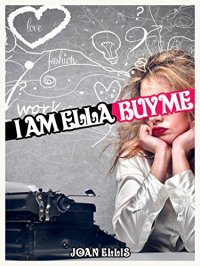 Bargain on 11th May 20



or borrow free on Kindle Unlimited.
No reviews yet.
'I am a ginger tom. I am a boy racer. I am a housewife. I am a pain in the arse.'
Working in Soho's mad, bad Adland in the sexist 80s, Ella David is a rare beast – a woman in a man's world.
When her lothario boss, Peter Richards, bored with his ball-clicker, demands something or someone new to play with, Ella finds herself battling more than just fat thighs. Faced with losing her job or sleeping with him, Ella turns to her friend, Adam Hart the one constant bright spot in her life.
Can love help her go from a girl in the firing line to a woman calling the shots?
Based on Joan's own experiences as a copywriter in top London advertising agencies, this funny, fast-paced tale is set against a backdrop of Thatcher's Britain where money trumped morals and lust was a must.
Fans of 'Mad Men' will enjoy meeting Ella. She's Peggy meets Bridget Jones. It's chick lit with extras.