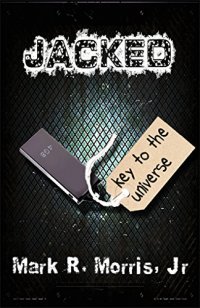 Jack Kelly didn't invite anyone to his twenty-first birthday, but if an interdimensional zombie slave crawling through the drive-through window doesn't say party, what does?
When the zombie swallows the key to the universe and Jack's restaurant is revealed as the gateway to a trans-dimensional highway he has to decide. Should he return to his mundane life flipping burgers, or accept his legacy as a shape shifting Aedapt on a race to save the universe from implosion?
Joined by an outspoken bank robber from another dimension with a penchant for gold and a beautiful girl with skills to match his own, Jack must fight to save his dimension, before the zombie can deliver the key and let the bad guys in.