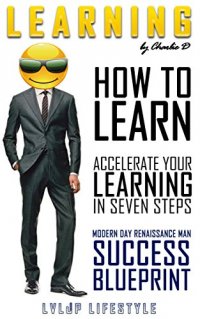 Free on 11th - 15th Dec 15



or borrow free on Kindle Unlimited.
No reviews yet.
EXPERIENCE THE HAPPINESS AND SUCCESS YOU DESERVE
SPECIAL OFFER — Two FREE Bonus Books Included Inside — SPECIAL OFFER
Learn The Proven, Simple, No Bullshit Approach On How To Achieve Your Wildest Dreams
What's good man? I want you to know that I wrote this book so guys like you and me can experience more happiness and success in life. For many years that's all I ever wanted. The majority of my life I suffered from severe clinical depression. I struggled in my finances, my relationships and with my body.
I busted my ASS following all of the rules of mainstream society because I just wanted to feel happiness. And you know what that got me? After years of hard work I got let go from my job and dumped from the serious relationship that I was in.
I was in so much pain but I knew that I had to go up. I had to escape my life of depression.
So I went on a journey to learn from some of the best teachers in the world. Not only did I escape depression but I went far beyond that shitty miserable existence I once had. I had started to live a life of my wildest dreams- the happiness, the success, the money, the body and the girls- they all started to come once I applied the principles in this book to my life.
And the best part is, you have this power too. You have the power to become the superhero version of yourself that you've always dreamed about.
HERE'S WHAT YOU'RE GOING TO GET FROM READING THIS BOOK
Learn The Education Budget You Need To Implement To Get Results In Your Life

Learn The Importance of Lifelong Learning

Learn From How To Overcome Learned Helplessness

Learn The Proper Resources To Feed Your Brain

Learn The Importance Of Mentors

Learn How To Evolve From A Poor Mentality To A Rich Mentality

Learn How To Take Personal Accountability For Yourself
Everything in this book has changed my life and I know it has the power to change yours as well. So come in with an open mind and be prepared to transform your life.
I'll see you on the inside.

-Charlie D
SPECIAL OFFER — Two FREE Bonus Books Included Inside — SPECIAL OFFER