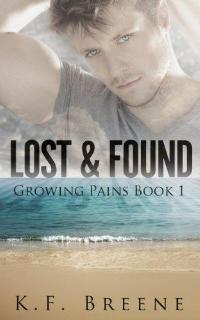 On the tail-end of her ex-boyfriend crashing through a restraining order and putting her in the hospital, Krista realizes that the only way to effectively escape her past is to put distance between it. She gets her life back on track in San Francisco with a job that has limitless potential.
Unfortunately, to achieve her dreams, she must brave the star of the company; a charming and handsome salesman that isn't used to the word no. Krista tries to run from him at every turn, but his pull continually sucks her back in; her hesitancy to trust the only thing saving her from being another notch on a bedpost.
Sean never has to try with women. He's the type of guy to jump in with both feet, get bored, and sprint right back out. But when a geeky new hire stumbles through the company, befuddling him with a keen intellect he doesn't expect, he starts to lose his way. Before he knows it, all his efforts are concentrated around trying to capture the interest of the only woman to run when he tries to deliver a line. As she opens up, so does he, landing him in a terrain as disconcerting as it is invigorating.