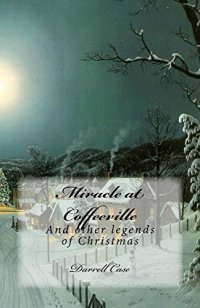 This book will be Free on 8th - 12th Dec 17
Set a Reminder:
Google Calender - Yahoo Calender - Live Calender
---
If you're like me, you love the season of Christmas. The festive atmosphere, the tree, the gifts, the feasting, the songs. People seem to be kinder to each other. There are gatherings with family and friends. However, there is a danger. We can become so wrapped up in the celebration that we forget the true meaning of Christmas. That Christ came to provide for us eternal life. That the babe in the manger was just a prelude to The Savoir on the cross.
It is my hope this little book will help you recapture the joy of the season. May God bless you and may you have a wonderful Christmas.