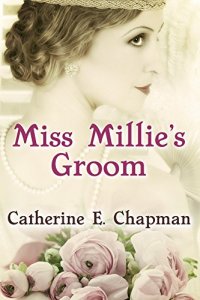 Bargain on 11th Jan 18



or borrow free on Kindle Unlimited.
Top - Reviews - Update Details
It is the summer of 1914 and Britain teeters on the brink of war. Society girl, Millicent Awbridge, is oblivious to the impending conflict and preoccupied with the recent shooting of her horse. When she confronts the culprit, Ryan O'Flynn, a groom in her father's service, Millie finds romance rather than hostility. The encounter sparks a series of events that brings Millie's burgeoning womanhood to fruition.
Millie and Ryan's affair is conducted in secret but Millie's aunt has her suspicions and is determined to bring an end to it. Inevitably, the war also impacts on the young people's lives and others are implicated in the muddle. Will Millie and Ryan ever be truly united?
A sweet romance, set in England during the First World War.