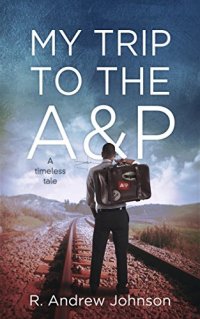 Free on 31st Jul 15 - 4th Aug 15


No reviews yet.
I, Andrew Ray John, had a most unusual and unexpected experience I'd like to share with you. It's a story that began on an ordinary summer day and profoundly impacted my life to this very day and moment. I was on my way to the A&P to pick up some groceries for a backyard barbecue. My sister and her family were visiting us, and I hadn't seen her in years and was filled with anticipation.

It was a routine drive to the A&P that all of us have taken many times in our lives. It was an event, however, that would change my life forever and marked the birth of an unforgettable venture.

This is a story never told or heard until this very moment, so please join me in my Edsel and I'll take you on a ride of a lifetime. It will be a journey of self-discovery and everlasting truth.

There is a word of caution I must share with you: I cannot tell you what lies at each crossroad and bend ahead and what they might reveal, for this is something you must learn for yourself.

My car is pulling up, and it's time to depart. Hop in, and we'll be off.