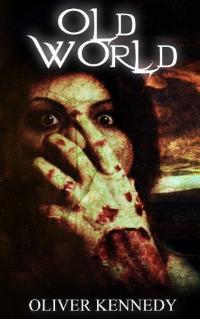 Also Available as:
Print Edition

Top - Reviews - Update Details
Great Britain, 2014. Civilisation as we know it has been torn apart by war. This once peaceful nation has been transformed into a melting pot of chaos and desolation.
Death stalks the land. The towns and cities are home to the dead who have learned to walk again, driven by a single desire to consume the flesh of the living. The countryside is the abode of marauders, lawless men driven by starvation, fear and evil.
There is talk of worse to come, dark fiends inhabiting the irradiated lands of the south, beings who have risen up from the radioactive ashes of war.
Here and there dwell pockets of innocence, good men and women whose daily mission is living to see another dawn. But the dark tide has not receded, and the dawns are certainly numbered. Welcome to the Green and Pleasant Land.
The Green and Pleasant Land; Old World is a short introductory book that follows the fate of the Locklear family as they deal with the unfolding crisis. Forced to flee the cities they must traverse a nation sliding into Armageddon, along the way they are confronted by cadavers, mutants and even darker horrors that are emerging in the post apocalyptic world.