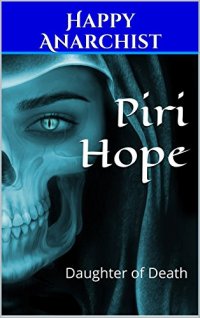 Bargain on 25th - 29th Oct 17



or borrow free on Kindle Unlimited.
No reviews yet.
This is book one of the Piri Hope Chronicle series.
There was once a time when the Gods and Demons were more numerous than the stars in the sky. Together they lived an eternity in peace. However the bonds between them tore and tides of war shook the cosmos. Immortals found that they could kill one another and their blood stained the sky of every world. Soon the once innumerable Immortals were nearly extinct so the Elder Gods and Arch Demons came together and made this decree, "No Immortal be they God or Demon may kill another Immortal."
A new age is about to dawn. The Gods and Demons grow restless as the Demon-God of Death Sabrous Madilion trains his daughter to become the prophesied Destroyer. She will bring an end to the long peace and usher in the extinction of the immortals. She however doesn't want to be the a tool in her fathers plan for revenge against the Gods. She wants nothing more than freedom to choose to live a life away from her father's Covenant.
Join our heroine Withra Madalion as she struggles to leave her fathers covenant and her fate as the Destroyer. All she wants is to live a normal life and is willing to fight tooth and nail to get out. Her fathers city may be a utopia to some but it is a hellish dystopia to her. She must make new friends, suffer through betrayal, endure being hunted and wounded all to finally be free.