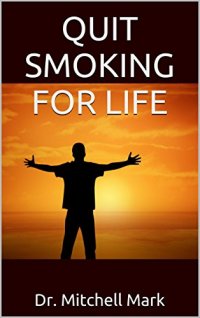 Quitting smoking is difficult but not impossible. Smoking tobacco is both a physical addiction and a psychological habit. Your journey to smoke-free living will help you turn your life around in many positive ways.
Quit Smoking for Life is a Practical step by step guide to stop smoking addiction.

I hope that all those who read this book are going to quit smoking.
This book reveals things like…

• SMOKING EFFECTS
• DANGEROUS CHEMICALS IN TOBACCO SMOKE
• TIPS TO QUIT SMOKING
• BENEFITS OF QUITTING SMOKING
• WHAT HAPPENS WHEN YOU QUIT SMOKING
• TREATMENTS FOR TOBACCO ADDICTION
• NICOTINE REPLACEMENT TREATMENTS
• ADDITIONAL MEDICATIONS
• DEALING WITH RELAPSE
• SIX THINGS TO DO INSTEAD OF SMOKING
• RECOGNIZING AND ELIMINATING YOUR TRIGGERS
• REDUCE STRESS WHILE YOU QUIT SMOKING
• FACTS ABOUT SMOKING
Download this book now and learn How to quit smoking permanently in short time!