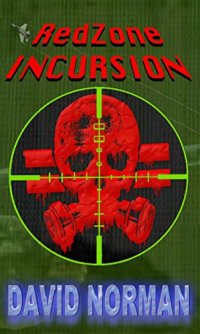 Bargain on 12th Dec 20



or borrow free on Kindle Unlimited.
No reviews yet.
Also Available as:
Print Edition

Since the Final General Election, the BlueZone prospers.
Across the ZoneWall, in the ghettos, hordes of RedZone constituents are baying for blood.
Insurgents launch rockets and Molotovs – no match for the high-tech military of the BlueZone Federation.
Displays of force become national sport.
War hero Commander Blake Sanders, targeted by insurgents, teams up with the stunning and deadly Marian to infiltrate the RedZone; their mission, to eliminate a powerful PRA terrorist cell and rescue brother-in-arms Ensign Richard Jenkins.
Tactics are fast, frantic and brutal.
Then Blake and Marian disappear into the underground cultural milieu.
Now they're hunted by both sides …