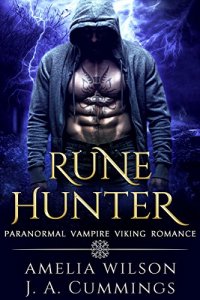 Free on 11th Nov 17



or borrow free on Kindle Unlimited.
No reviews yet.
The faery have had enough, and Erik and Nika may have to pay the price.

A vacation turns deadly for Nika and Erik when a betrayal severs their Chosen link and the faery community declares war on the Draugr. The Ulfen, wolf shifters in collusion with the faery, begin to attack, and soon Nika finds more than her life is at stake. She is the Rune Master, but where has her Hunter gone?.
Answers come with the taint of betrayal. Enemies arise from the ranks of friends. New friends are found in unexpected places. Can Nika and Erik keep their love alive, and will they survive when Faery goes on the march?
*** BONUS novella 1 – AWAKENED, Paranormal Angel Romance-at the end of this book. ***
*** BONUS novella 2 – Truth in Lies, Paranormal Romance-at the end of this book. ***
**** "Rune Hunter" is a stand-alone full length Paranormal Vampire Romance with an HEA. ****
Tag : paranormal romance series for adults, paranormal romance kindle books, paranormal romance kindle books for adults, vampire romance books, paranormal romance series for adults, vampire romance series, vampire romance books f