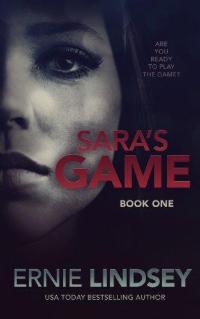 Save 20%: Read the shocking sequels, SARA'S PAST and SARA'S FEAR, for only $3.99 each.
~~~~~
*USA TODAY BESTSELLER*
#2 Kindle Best Seller on Amazon – Featured as a Kindle Daily Deal, February 2013
Two years ago, Sara's husband left for the gym one morning…and never came back. His car was found. He wasn't. Unbelievably, the police report said, "No foul play suspected." There were a few unreliable sightings over the following months, but little else.
Now, on the last day before summer break, her three children have gone missing from their schools, all at the same time.
And the note under her windshield wiper asks one foreboding question: Are you ready to play the game?