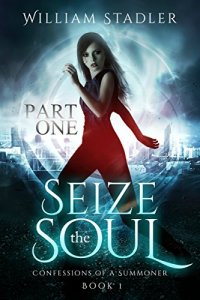 Get All 7 episodes. Available Now!
Episode 1

A soul is a terrible thing to waste.
Soul Summoner Rebekah Scarlet is gunned down outside of a midnight pub in Raleigh. Awakening in a hospital, things quickly fall from bad to worse when she realizes that she's been cuffed to the bed.
With the help of her shapeshifter best friend Lyle Finnegan, Rebekah must find a way to escape if she wants to uncover why she – the victim of a crime – has now become the suspect.