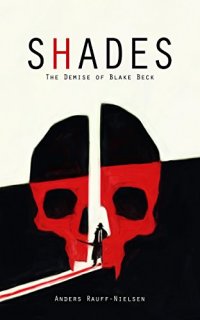 Free on 6th - 8th Jun 22



or borrow free on Kindle Unlimited.
No reviews yet.
Also Available as:
Print Edition

For Blake Beck, it proves to be no ordinary day when he finds a razor blade in the morning mail. As Director of Black Ops within the CAC, Blake hardly expected the morning mail to include a letter from his boss telling him to kill himself.
The razor blade is intended to be Blake's ticket to Shades – the realm beyond life where all souls go to await their celestial paperwork. Following his instincts to save himself, Blake soon finds himself caught in the frontlines of the age-old war between Daeth, the ruler of Shades, and Mr. Ferre, the first undead.
As the uncovering of a mystical medieval manuscript threatens to turn the tide of the war, Blake has no choice but to embark on a fateful hunt to secure the manuscript's hidden secrets, while his old nemesis Vincenzo looms in the shadows, out to claim the secrets first. Unfortunately, the resurfacing of Blake's one true love, as well as his own sense of right and wrong, threatens to put an end to his endeavors as Blake discovers that he is merely a pawn in the chess game of gods…
– About the Author –
Anders Rauff-Nielsen is an award-winning Danish game designer and fiction writer who has made an international career working with games, storytelling and world-building since 2006 – a career based on a lifelong passion for stories and games, supported by a master's degree in Philosophy and History.
His previous work as a writer includes three years of writing fiction for the international hit trading card game Chaotic, a how-to book on story-telling and role-playing games, and the groundbreaking augmented reality fantasy adventure Noorhjem. In 2015, he was invited by the Danish Cultural Agency, under the Danish Ministry of Culture, to help investigate the future of digital literature.