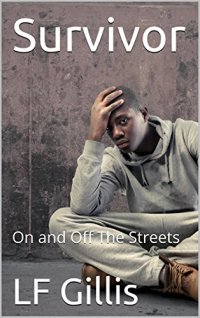 Fifteen year old Jacorby Jones has more than his share of problems. Teased and bullied at school, things aren't any better at home. On most nights, his mother throws him and his brother, Tyree, out of the house while she "entertains" men.

Tyree is popular and stays at friends' houses. His biggest fear is that someone will discover what his family life is like.

Jacorby is awkward. He spends his nights seeking shelter wherever he can find it. After the police raid the park where he normally sleeps, he is forced to find other accommodations. He spends the next week being hassled by the police and recruited by street gangs. He only wants to be left alone.

Caught in a snow storm, Jacorby follows the sound if Christmas music to a convenience store. There he befriends an elderly lady he calls Miss Rae. The store doesn't afford him much rest, but at least it's a safe place to stay. His new friend has some other interesting friends, one of which just might be Jacorby's salvation.