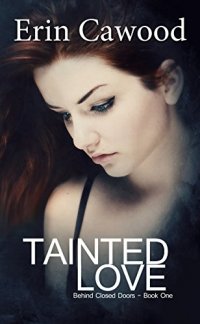 A 'Best Contemporary Fiction' Finalist – Orangeberry's Hall of Fame 2013
Does the perfect wife and the perfect husband make for the perfect marriage?
For anyone in a relationship, the words 'we need to talk' can only mean one thing. In the last twenty-two years, the McKenzies have been through it, survived it, learned by it, and grown stronger from it, because life didn't stop for breath when they needed it. Amongst the tears and the tragedies, the hopes and happiness, they've built something amazing: a happy family, a luxury lifestyle and a booming empire. Don't they deserve to have it all?
But for the perfect wife, those four sinister words mean something entirely different. They're a summons into dark places where what happens behind closed doors stays behind closed doors.
Faith has no doubt in Calvin's undying love for her. It's what kept her sane in the darkest hours. If only she could figure out what it is she does wrong… because it's rapidly becoming apparent their tainted love is running out of time.
The Behind Closed Doors Series
Told in the form of intimate correspondence,Tainted Love is an inspirational story about how an intelligent young woman becomes trapped in an abusive marriage, how she eventually finds the strength to leave, and the courage to heal and fall in love again.
Book one in the Behind Closed Doors series , a love inspired women's fiction family saga that follows the New York based McKenzie family and the LA based Valentina Family when fate binds them together on the path towards ending the abuser/victim cycle.
Other books from this series:
Blurred Lines – Book Two – amazon.com/dp/B00TXRW1A8
The Behind Closed Doors Women's Fiction Family Saga series eBook Categories

– Women's Fiction Best Sellers

– Family Saga Series

– Romantic Drama

– Love Inspired Suspense

– Inspirational Fiction