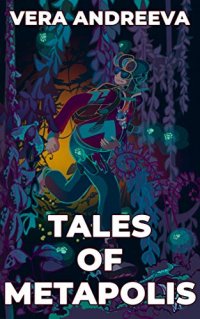 Bargain on 7th - 11th Dec 19



or borrow free on Kindle Unlimited.
Top - Reviews - Update Details
Do you want to travel to another world?
Do you want to fight the interuniverse criminals?
Are you ready for the breathtaking adventures?
Welcome to Metapolis — the city that connects parallel universes.
Today it will open the portals for you to see the rough areas of Flammel, evil interuniverse poachers, a touching feat of a young man and a serene story of two brothers, that will make your skin crawl closer to the end.
Tales of Metapolis is the short reads in the Metapolis universe. And it is open for you!