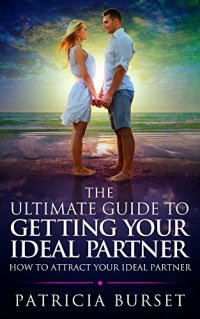 Bargain on 1st - 5th Dec 16



or borrow free on Kindle Unlimited.
No reviews yet.
We are all searching for that special someone to share our lives with. Often, when we are younger, it takes up a great deal of our time and thoughts as we search in all the likely places for our perfect partner.
And nowadays, with divorce and separation becoming more prevalent, we can sometimes find ourselves looking for love at a time of our lives when we should be happy and contented.
Of course, there are modern things out there which can assist, as evidenced by the huge surge in popularity of dating websites.
Now, there is something else, however, which will give you more ideas, hints and techniques, to help you in your quest.
The Ultimate Guide to Getting Your Ideal Partner: How to Attract Your Ideal Partner, is the perfect book to help you attract a spouse, soulmate or life partner. With an easy-to-follow writing style and inspired advice, this book is a 'must read' for anyone who is about to embark on the dating scene.