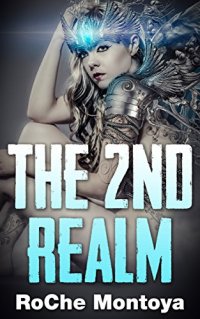 Bargain on 4th Dec 16



or borrow free on Kindle Unlimited.
No reviews yet.
"There is no fear in love."

Mandolyn and Paul, always and forever.
In a realm of spirits, a battle has been fought for thousands of years.The Order of Light has kept the Armies of Darkness from crossing over to the land of the living. With the finding of an ancient artifact, (A sought after portion of key) archeologist, Mandolyn Rogers now holds the answer to the Dark One's salvation and puts the love that her fiance and she share to the ultimate test. To return to the pleasures of the flesh, the Darkness will ally themselves and bring chaos and dismay to the realm of the living. Mack (Jack) the Ripper sends his right hand man, a gargoyle in a dark suit called Brutal (The Zodiac Killer) to Mount Vesuvius to retrieve one of the three portions of the key. He then sends The Shape Shifting Clan from Down Under to Atlantis for the other piece. With help from The Fairies and The Steampunk Guild; Will the Council of Light rally their agents in time to save Mandolyn and the rest of the world? Or will the land of the living become the 2nd Realm?
For the 2nd Realm we drew inspiration from everything that we enjoy from Sci-Fi to Fantasy and even the Steampunk Style. We created a world where the people will have the power of their imagination; think Green Lantern meets The Matrix, without the rings or computers.