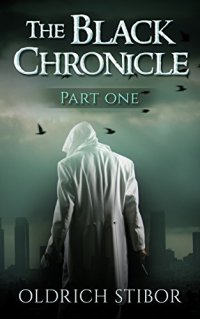 Bargain on 13th Dec 16



or borrow free on Kindle Unlimited.
No reviews yet.
Could you take the life of a stranger to save the life of someone you love?
When an enigmatic and infamous serial killer known simply as 'Mister', brings retired FBI specialist and forensic psychologist Dr. Jeremy Foster into his orchestra of terror that's exactly what he must answer.
For three long, hellish years Mister has terrorized the state of California with his a string of gruesome murders and the FBI are not any closer to discovering his identity. To add insult to injury Mister frequently engages the public with videos of his killings, ridiculing the authorities for their inability to catch him and regaling them with haunting sermons on the nature of reality as he perceives it.
When Dr. Jeremy Foster inadvertently becomes enmeshed in the Mister case he sees an opportunity to help put the serial killer away once and for all, but to stop a monster he must first become one.
****Please read before download**** This story deals with extreme violence.

Please note, this is PART ONE of TWO.

both currently available on Amazon.