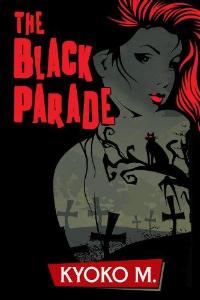 Jordan Amador. 21. New Yorker. Waitress. Mild alcoholic. Murderer.
Two years ago, Jordan accidentally shot and killed a Seer: a person who can see, hear, and talk to ghosts with unfinished business. Her crime came with a hefty price, too. She has two years to help a hundred souls cross over to the afterlife or her soul is bound for hell. Tough break.
As if that weren't bad enough, two days before her deadline a handsome pain-in-the-ass poltergeist named Michael strolls into her life. His soul is the key to her salvation, but the cost just might be more than she can handle. Solving his death puts her right in the crosshairs of Belial: a vain, bloodthirsty archdemon who won't rest until she's his slave. Can she rescue Michael and save her own soul, or will they both be dragged down into the clutches of the eternal black parade?
Ranked #5 in Amazon's Top 100 Bestselling Novels in the Occult Horror category and #9 in the Paranormal Demons and Devils category on June 19, 2014.