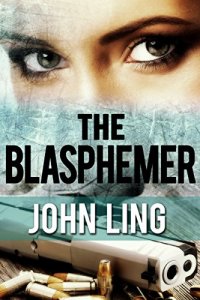 Free on 29th Mar 15 - 2nd Apr 15


No reviews yet.
This book appears to be unavailable on Amazon.co.uk at the current time. If this is incorrect, please let us know here
***For a limited time, you can also get John Ling's Fallen Angel for free. Go here to find out more: bit.ly/johnling (just copy and paste this link into your browser)***

HOW FAR WOULD YOU GO TO PROTECT ONE MAN'S RIGHT TO SPEAK?

When Abraham Khan releases an e-book condemning radical Islam, the consequences hit him fast and hard — an armed fanatic smashes into his home one evening, trying to kill him. He survives the harrowing attempt. Just barely. But will he survive the next one?
Maya Raines is the security operator brought in to protect Abraham. She is tough and committed. The very best at what she does. Always one step ahead of the threat.
But Abraham is no ordinary principal — he will not hide, and he will not stay silent. And as rage explodes on the streets and the nation is propelled to the brink, Maya will have to ask herself the hardest question of all: how far would you go to protect one man's right to speak?
PRAISE FOR JOHN LING'S THRILLERS

A fair and balanced account of what's really happening in the Islamic world today.
–Crime Watch
An engaging thriller that investigates the psychology of fanaticism.
–San Francisco Book Review
Thought-provoking themes. Exciting action.
–The Sun
The surveillance techniques and intelligence analysis bring it to life.
–The Star
Fast-paced faction; where fact and fiction collide.
–The Malaysian Insider
A powerful new voice in adventure stories.
–Pendulum Press
A cracking thriller.
–The TBR Pile
Realistic and tightly drawn.
–Aust Crime Fiction
Has the pacing of an action movie.
–The Kindle Book Review
An intriguing touch. Recommended.
–Midwest Book Review
I read it in one sitting. Couldn't put it down.
–Beattie's Book Blog
Fight scenes that play out through the pages like a ballet of words.
–Write Today
A must for lovers of the action tale.
–Boogle Books
Fast-paced, high-calibre writing. Heartily recommended.
–Lighthouse Media One
FOR FANS OF

Vince Flynn, Brad Thor, David Baldacci, Lee Child, Daniel Silva, Brad Taylor, Barry Eisler, Mark Greaney, Ben Coes, Marc Cameron, Russell Blake, L.T. Ryan, Steven Konkoly, Murray McDonald, Andrew Peterson, Trevor Scott, Mark Dawson
E-BOOK CATEGORIES

– Spy Novels
– CIA novels
– Terrorism Novels
– Technothrillers
– Technothriller Books
– Technothriller Novels
– Pulp Thrillers
– Political Thrillers
– Political Thrillers Series
– Vigilante Series
– Best Psychological Thrillers
– Mystery Series
– Crime Thrillers
– Private Investigator Series
– Private Detective Novels
– Thrillers and Mysteries Best Sellers
– Thrillers 100 Must Reads
– Thriller Detective Series
– International Mystery Thriller and Suspense Series
– Espionage and Spy Thrillers