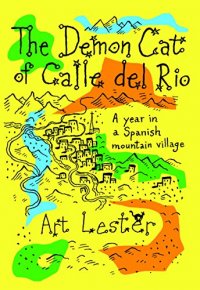 Free on 30th Jan 15 - 1st Feb 15


No reviews yet.
"There are no more undiscovered paradises," old hands at world travel said. "All the charming, untouched villages now have McDonald's and strip malls."
Art Lester wasn't convinced. So when he and his wife stumbled into Cantilla, a white village perched high in the Sierra Nevada of southern Spain, he knew at once that he was going to ignore their advice.
There were problems. Speaking the language for one thing, as he learned when he told a roomful of peasant farmers that he was pregnant. It didn't help, either, when exhausted by difficult travelling, the newly-arrived pilgrim accidentally peed on a neighbour's sheep. The house they bought on the first day nearly revealed itself as a ruin too far. But these obstacles could be overcome by patience, hard work and a stubborn refusal to face the hardest questions of all.
Such as, "Now that you've found paradise, what do you do?"