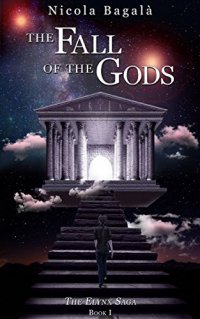 Free on 21st - 22nd May 16



or borrow free on Kindle Unlimited.
No reviews yet.
When new graduate Yuki Kashizawa moves to London for her PhD, she is certainly not expecting to be dragged into a mystery. At the Deverex Tower, an ultra-modern skyscraper and her new home, Yuki bumps into the extravagant Rupert Howards. He involves her in his personal investigation on the building's former owner, Edwin Deverex, a brilliant scientist who vanished into thin air years before.
The prime suspect, Ayleen Marker, hides more than one secret, and the connection between the enigmatic past told in her dreams and Deverex's disappearance is unlike anything Yuki and Rupert could ever imagine. The investigation takes an alarming turn when Rupert discovers that the Deverex Tower's hidden technological wonders have fallen into the wrong hands…
———————————————————————-

'The Fall of the Gods' is the first instalment in the science fiction series 'The Elynx Saga'. It paves the way for a long, convoluted story that will intrigue you and take you as far as your imagination can go.
Spiced up with superhero and classical sci-fi elements, 'The Elynx Saga' is a hunt for a hidden truth, beginning with a curious, unsolved case of missing person. This is, however, only the tip of the iceberg…