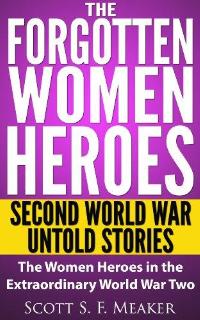 *** This is a short and Untold Stories of the Women Heroes in the Extraordinary World War Two ***
These women have been footnotes in history and at least one of them was a model for women in James Bond books and movies. The women however have remained in the shadows of the stories of the Second World War. These women fade into history even though their actions were crucial in changing the outcome of the war.
This book is an effort to remember these forgotten women and remove the shrouds from the memory of these amazing and courageous women.