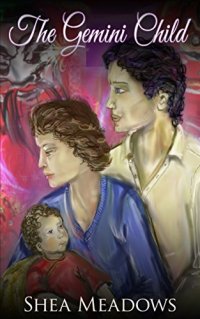 Ricky and Moon are back in this second book in the York Street series. Ricky has learned powerful metaphysical skills from her sister who works with her from the other side. She is now married to David Clark who helped solve Moon's murder in The Gemini Bridge.
The Clarks become parents at the beginning of the book, with the birth of their daughter, Nory. Their excitement about the baby is threatened when they are forced to move out of their home. There is evidence that a mysterious artifact, hidden in the cellar of their house, can kill them. It was left there by the previous owner, and caused the death of the man's wife and all but one of his children.
The former owner's ghost is using the artifact as a tool to realize ambitions that he was unable to set aside when he died. It is up to Ricky, David and Moon to discover the ghost's whereabouts, and put an end to his plan that involves control over thousands of ghosts.
There are many surprises in the book, and things often turn out differently than they first appear. Nory looks like any other baby, but is an unusual child with an unexpected path. The new friends who volunteer to help look normal, but are hiding amazing talents. Many others, both ghost and human, work along with the Clarks in their quest to neutralize the artifact and protect Nory.