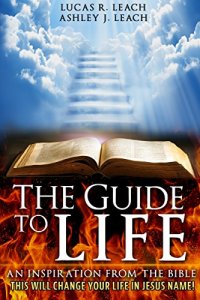 Free on 9th - 13th Sep 16


No reviews yet.
Also Available as:
Print Edition

This book appears to be unavailable on Amazon.co.uk at the current time. If this is incorrect, please let us know here
Ever wonder what commandments you have to follow? How about just knowing how to get to heaven? Or maybe how to walk and do the same miracles that Jesus did? If you have questions like these, this is the book for you. This is a God inspired and Holy Spirit led book that will tell you what you need to know to walk like Jesus, how to assure your salvation, grow closer to God, and how to break any bondage's the enemy has you in and more.
This book is not for those that are afraid of the truth. It gives you biblical answers to what happens to lukewarm or sleeping Christians and why the "once saved always saved" doctrine is false. It also explains that Christians can have demons in them and sin in your life can hinder your prayer life.
No matter what your reasoning for picking this book up, it will help you and maybe even save your soul. If you follow the teachings in this book it will change your life in Jesus name!
PLEASE LEAVE A REVIEW SO OTHERS WILL READ THIS BOOK TO EXPAND THE KNOWLEDGE OF THE CHURCH BODY AND THE KINGDOM OF HEAVEN!