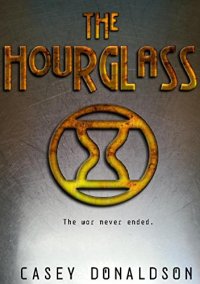 One hundred years ago the world's population was decimated by new, horrifying diseases, destroying cities and toppling governments. A new world government, the Collective, was established. This soon split into two factions: the Alliance and the Accord. Differing in their opinion on how they should manage the disease, they waged war.
The disease petered out.
The war never ended.
This is Sarah's world. She is fourteen years old.
A simple misunderstanding with a stolen pie leads to Sarah's incarceration in a juvenile prison ship. It should have been easy. Keep your head down. Do your time. Get out. But kids are disappearing from the ship's sick bay and the head of the inmates wants her skills as a thief. Skills Sarah doesn't have.
And throughout it all, the Hourglass Group has plans; for all of them.