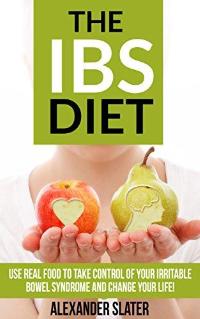 TAKE CONTROL OF YOUR HEALTH AS YOU UNDERSTAND HOW TO USE FOOD TO MANAGE YOUR IBS AND FEEL GREAT!
This week only, get this Kindle book for just $0.99. Regularly priced at $4.99. Read on your PC, Mac, smart phone or Kindle device.
IBS is an intense health issue that can dominate your life. Your energy is drained and pain becomes your constant companion. For those dealing with IBS, frustration often builds as you try a range of food and life-style changes to treat it. Some will help, and you may see gradual changes. However pain and symptoms still persist.
Now you have an answer!
As you start to apply the nutrition advice and food guidelines in this book you will feel empowered and in control of your body again. This book gives practical answers to your IBS questions about food.
The IBS Diet clearly outlines what foods you MUST avoid! It is essential that you EAT REAL FOOD and understand FODMAP