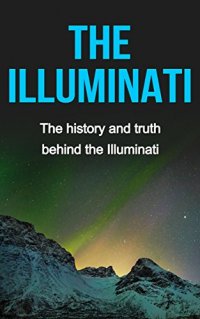 The Illuminati
Today only, get this Amazon bestseller for just $2.99. Regularly priced

at $4.99. Read on your PC, Mac, smart phone, tablet or Kindle device.
This book begins by taking you back to when the Illuminati was first founded in 1776. It details the first few years of the Illuminati, its original purpose, and the beliefs of its members.

As you will learn within this book, the Illuminati was believed to have ended centuries ago… but is that really the case?
You will soon discover the most popular conspiracy theories regarding the Illuminati.

This includes their involvement in wars, communism, and terrorist attacks.

Also covered within this guide is the influence of the Illuminati in the entertainment industry. As you will find out, conspiracy theorists believe the Illuminati to be present within the film, television, and music industries today!
You will also find out what many believe to be the Illuminati's plans for the future of the world, and their supposed development of a new world order!
Here Is A Preview Of What You'll Learn About…
Who Founded the IlluminatiIs the Illuminati Behind Wars & Terrorist Attacks?Illuminati's Influence on Popular CultureIlluminati in the Media & Entertainment IndustriesPopular Conspiracy TheoriesIlluminati's Link to FreemasonsIlluminati Symbols & RitualsIlluminati Plans for the FutureMuch, much more!

Download your copy today!
Take action and download this book for a limited time discount of only

$2.99 to begin learning the truth about the Illuminati today!