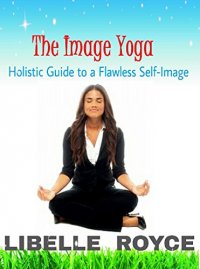 Free on 11th - 15th Sep 16



or borrow free on Kindle Unlimited.
No reviews yet.
Do you know your soul-color or your dominant Chakra? Have you ever thought about what Image people around you, carry of you? Do you know what fashion archetype you belong to? Do you know your body type enough to make wise and individualistic fashion choices or are you just a trend follower? Do you know what your fashion totem is or how to find it? If the answers to all the above questions are NO then come become an image Yogi and tread this joyous path of amazing self-discovery!
The Image Yoga is an earnest attempt to help the reader find their true inner self and make wiser fashion choices. It is really unfortunate when most of the women simply follow what is in trend without knowing whether or not it resonates with their inner persona, image, character or fashion archetype. This book marks the journey of your Image transformation with the help of five basic Image boosting Asanas that would not only help you look good but most importantly feel good too.
The first asana is the Color Asana that takes you through your soul color and the respective dominant chakra. Knowing your dominant chakras would help you heal intrinsically. You would know how these color choices are not superficial but deep rooted in our subliminal self.
The next Asana is the Closet Asana that helps you evaluate and heal your current closet and what impact it carries to help improve your self-confidence and self-esteem.
Third asana is the Camouflage Asana that talks about techniques to know your style according to your body type and how to utilize this knowledge in selecting the right clothing styles.
The fourth asana; The Archetypal Image Asana: talks about various archetypal images that dominate our overall behavioral temperament and the associative clothing choices we make based on these. Also it talks about how to utilize the knowledge of these archetypes to make better modish clothing choices, enhancing our image and its universal reception and surrendering to the harmony that exists within our natural selves and the fashion trends.
The last and the fifth section; The Healing Symbol Asana (finding your Fashion Totem) talks about letting your inner child play with those long forgotten mystical lore and finding the icons or symbols that represent the most concealed realm of your sub-conscious!
Namaste!