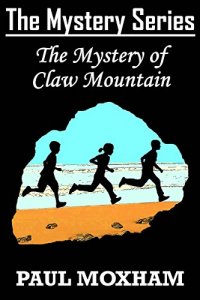 Also Available as:



Print Edition

Are you up for a thrilling adventure?
When the Mystery Kids visit a small village in the Scottish countryside, they make a startling discovery while exploring the nearby woods.
Follow the children as they are chased through a maze of tunnels, rescue a trapped dog, taken prisoner by a gang of men, survive a harrowing plane crash, ride an out of control mine cart, and more!
Book 4 in the Mystery Series, this adventure novel is set in 1950's Britain and will suit anyone who enjoys Nancy Drew, the Hardy Boys or the Famous Five.