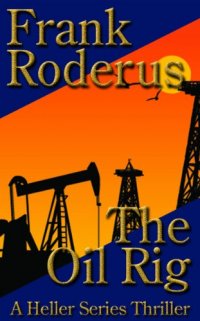 Bargain on 15th Dec 16



or borrow free on Kindle Unlimited.
No reviews yet.
A maverick son of the new West, Heller's a man you can turn to when your life's in danger…if you can get him off his butt. Born in the Colorado high country he's a part time rancher and full time drinker who savors a laid-back approach to living. But Heller's also a law school dropout with a head for justice that's that's as hard as the Colorado Rockies with a mile-wide stubborn streak. So he hires out to hopeless cases, hurtling into action when some big guy is putting the squeeze on a little guy – or gal. Whether he's tracking down a murderer, out hustling a high-tech con man, biking in the wilderness or falling for a lady's charms Heller fights hard and plays harder. Wise-talking, quick-thinking, with a body that can absorb and dish out a lot of punishment: that's the combination that's kept Heller alive. So far.