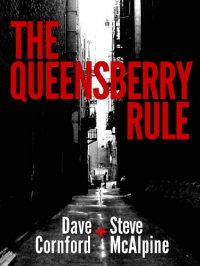 The Queensberry Rule
There's a Fine Line Between Justice and Revenge

If your family, security and career were under threat – how far would you go to fight back?
Jason finds out for himself that he'd go further than he ever thought he was capable of going – way, way further. So far, in fact, that he may not be able to come back and reclaim his old life.
If The Queensberry Rule was a film, think The Firm meets Falling Down meets Fight Club.
What Readers Say
"The characters are completely believable, the dialogue is snappy when needed and thoughtful when called for, and the pacing is fabulous."

"Was a difficult book to put down…loved it!"

"Fast moving storyline, I couldn't put it down."

"I loved this story. A great page-turner with plenty of twists and turns, strong characters and events that could be straight from the daily news."

"Fast moving with plenty of twists. A great read."

"At times I felt I was amidst a James Bond movie or a John le Carre tale with all the threat and paranoia.."