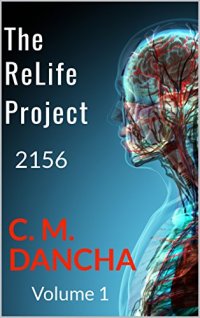 Free on 15th - 17th Dec 17



or borrow free on Kindle Unlimited.
No reviews yet.
Rollie Sweats has a chance to change the world by simply following his 112-year-old Great Grandmother's instructions.
But, should he?
It's the 22nd century and human cloning has become a reality. In three days, the first replicant will be made at Phoenvartis, a Swiss pharma-tech company. As the head of the development team, Rollie must decide which genetic samples to use to produce the replicant.
He has been directed by his boss to use the samples provided by the World Council which governs Earth and colonies on satellite planets. But, his gut tells him to use the samples provided by his Great Grandmother who claims to be a distant relative of an American, founding father and his slave concubine.
Time is running out. He has less than 24 hours to either surrender to the government's demand or flee for his life.
Or, can he think of a way to keep everyone in check and stay alive?
If you like thrillers filled with deceit, murder, romance and surprise twists and turns, you'll love both volumes of "The ReLife Project".
You'll find this "page-turner" as exciting as "Ready Player One" by Ernest Clive and J.D. Robb's futuristic novels.
Buy volume 1, "The ReLife Project-2156" Today and enter the strange and intriguing world of Tomorrow.