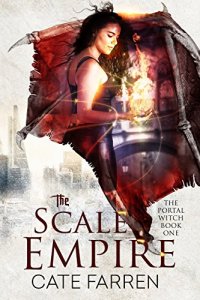 A dimension hopping urban fantasy with witches, dragon shifters and ancient demons!
Queen Victoria has cursed Kezia to hunt down the demon that murdered her son.
130 years later the hunt is still on, but Kezia is growing weary. When a chance comes along to find the demon and kill him she jumps at the chance.
But what will she find on a parallel world ruled over by dragon shifters? Will it be love or vengeance or both?
This series takes place in the same universe as The Vampire Inheritance Saga, though you don't need to have read it to enjoy this.