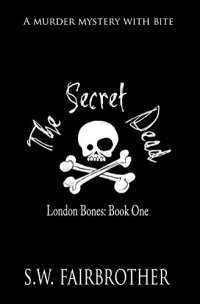 Top - Reviews - Newspaper - Video - Update Details
Vivia Brisk knows about the dead. She should. She's died enough times.
Vivia is a hag, one of the last of her race, and can die, visit the underworld, and return at will. She loves her job helping London's most vulnerable supernaturals, even if her colleague Malcolm drives her round the bend on a daily basis.
Then Malcolm is outed as a zombie, and along with his teenage son, flees the police. When Malcolm is captured, he is only able to pass on one message before his dead brain degrades completely: 'He killed me.'
When the police find decades-old corpses hidden near Malcolm's home, Vivia begins to realise Malcolm's still-missing son is in a lot more danger than from just a possible zompocalypse…