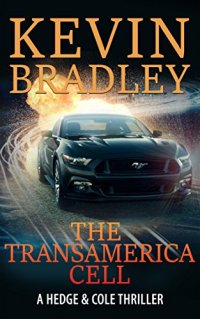 Free on 12th - 16th Apr 18



or borrow free on Kindle Unlimited.
No reviews yet.
A police officer has murdered an innocent man. A young woman is the only witness. Now she must run for her life.
A trip across America turns into a nightmare, with survival being the only objective.
Maddie Millar is desperately trying to keep ahead of her pursuers. But who exactly are they? And who is doing all the killing?
A young man may be able to help, but has he told them enough before he dies in a horrific accident.
This is edge of the seat stuff, and the plot twists and turns as the story unfolds.
This is the 3rd instalment in the Hedge & Cole thriller series.
Cole is a tough ex-military man. He's the sort of person that danger and violence seem to follow, wherever he goes. He can be ruthless when he needs to be. And he often finds the need.
Hedge is a reluctant hero. He is a victim of circumstance, troubled with anxieties and plagued by flashbacks.
You are invited along for the ride, but only if you have the stomach for it!
Kevin Bradley once again shows how to mix fast paced action, with suspense and intrigue. This book will have you on the edge of your seat from start to finish.
This book would sit well alongside your Lee Child and Jack Higgins favourites!
The Transamerica Cell story concludes in this book, but the main characters are set to return in future adventures.
What people are saying about The Transamerica Cell
"This is a really great book with many interesting characters. I was gripped right from the beginning."
"What a great read, one I couldn't put down. The author, Kevin Bradley, is up there with the likes of Scott Mariani, Mark Dawson and Stephen Leather. Plenty of drama, suspense, twists and turns."
"Riveting, with great characters and a great story. Excellent use of facts and geographic backdrop. The author makes you feel like you are actually living the story."
"I loved this story. I like the fast pace and the interaction between the two main characters. The Hedge & Cole books keep getting better and better!"
"I can definitely recommend this book. It has a fantastic ending. I'll be amazed if this book isn't made into a film at some point."
"There's a touch of Lee Child about this."