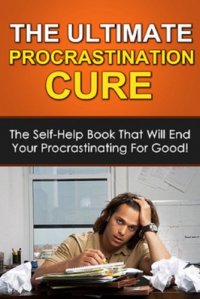 The Ultimate Procrastination Cure
Today only, get this Amazon bestseller for just $2.99. Regularly priced

at $4.99. FREE BONUS INCLUDED INSIDE! Read on your PC, Mac, smart phone, tablet or Kindle device.
You're about to discover all about procrastinating, including what causes it, why we do it, and most importantly how to overcome it and get more done! If your like most people procrastination has stolen a lot of your precious time, and this book is here to show you how to avoid it in the future!

With a life free of procrastination you'll have the ability to get things done on time, do more with your days, and ultimately achieve your goals sooner!
Here Is A Preview Of What You'll Learn…
What causes procrastination How people procrastinateHow to stop procrastinationProcrastination CuresMuch, much more!

Download your copy today!

Stop procrastinating and download this book for a limited time discount of only

$2.99!