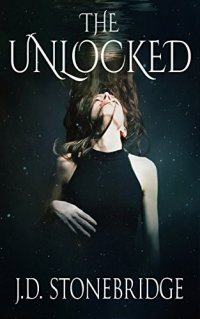 Free on 3rd - 5th Feb 20



or borrow free on Kindle Unlimited.
No reviews yet.
A childless couple, Sarah and Carl Hartley, become witnesses to a car accident along Pilgrims Highway. As the baby girl who they pulled out from the burning car grows up, they learn that little Charlene 'Charlie' Hartley is more special than they expected. From a very young age, Charlie developed a surprising ability to move items without touch.
Seventeen years later, Charlie was already on her way to Harvard when she encounters an incident forcing her to use her hidden telekinetic powers. A new world of possibilities opens for Charlie as she is invited to become part of a special team of operatives composed of superhuman young adults like her. When the truth of her parentage is revealed, and the discovery that a young girl who resembled her is part of the institute for superhumans known as A.N.D.R.E.I., Charlie is tempted with the chance to be reunited with her biological sister.
But within the secure walls of A.N.D.R.E.I, things aren't all what they seem. And while she struggles to control her talent, a series of events lead Charlie to suspect the true motives of the government institution. The more she searches for her sister, the more dangerous it becomes. Can she uncover the mystery behind A.N.D.R.E.I., before it's too late?
Best for Young Adults.
Book 1: The Unlocked

Book 2: The Enlightened