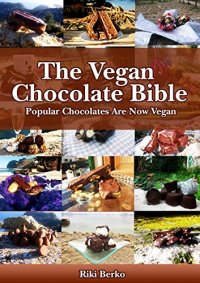 Уоu don't have to go without your favourite chocolates anymore, just be¬cause you are vegan. Invented with love and thought, with regard to ingredients and taste (and fun), the idea behind this book was to create vegan versions of favourite chocolate bars, so that you can have your chocolate and eat it too.
Here Is a Preview Of What You Will Find…

Vegan Twix, Mars, Bounty

Vegan Snickers, M&M, Kinder

Vegan Timtam, Merci, Toblerone

Vegan Peanut Butter Cups, Kitkat

Vegan Kinder Delice, Hershey's Kisses

Much, much more!