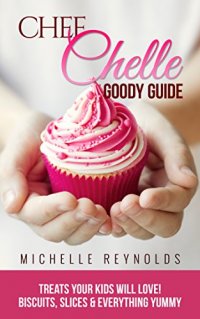 Calling All Sweet Lovers!
Everyone deserves something sweet every now and then and this book provides you with recipes that will satisfy any sweet tooth as well as those of you who are looking for something a little bit naughty…
With recipes including Chocolate Lime Brownie, Marshmallows, Hokey Pokey Biscuits, Chocolate Caramel Slice, Honey Walnut and Oat Slice, Banana and Sultana Loaf and Meringues, there is something for EVERYONE.
Come inside…
Inside, you'll find a guide that tells you which recipes are easy to make and those that the kids can help with. Keep all ingredients on hand with the list of Pantry and Refrigerator Staples, making it as stress-free as possible to start baking your "something yummy."
Chef Chelle has provided you with her "Chef Chelle Cooking Tips", which you'll find at the end of each recipe that gives you further 'chef hacks' or alternatives designed to adapt recipes to suit your taste buds.
So if you're short on time, want to get your kids involved in baking, or you're just after some yummy treats to make for you and your family, this books is your answer. Or maybe you'd like to 'wow' your workplace morning teas with a new treat or two or do something special for the next birthday party, then this book has recipes to suit those and other occassions too. Go on, you know you want too … treat yourself!