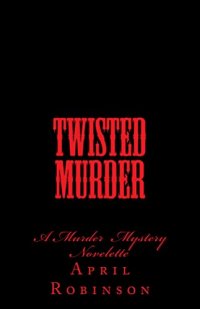 Free on 9th Aug 17



or borrow free on Kindle Unlimited.
Also Available as:
Print Edition

Top - Reviews - Update Details
Who Killed Gloria McLend-Turner?
A woman who has no known enemies and friends across the globe.
She's fun and witty, as everyone describes Gloria McLend-Turner, who was a retired Flight Attendant of Choctaw County, Oklahoma. She's a widow and mother of two to Julia 21 and Mathew 23. Despite losing her husband, Roger MclLend nearly ten years ago in a hit and run, Gloria decides entering the dating scene once again. She ditches the traditional way of meeting and joins the fad of online dating. Gloria then meets Jackson Turner, a retired Architect, who she marries shortly, six months later to be exact. It all seemed to go extremely well up until their one year marriage Anniversary. What started as a beautiful morning ends with a horrific death of Gloria. Mr. Turner is the one who finds his wife lying lifeless. Surely the husband did it, is the initial assumption, thus as typical Mr. Turner becomes the prime suspect.
Gloria had no known enemies and was liked by many. She was left in pools of blood, which resulted from deep gashes in every area of her body. No weapon was in sight, nothing but a key with a bloody print on it. With a sight so disturbing and little evidence to go on, it leaves investigator Mitchell chasing a killer in almost pure darkness. Mitchell is a new investigator to the Sherriff's Department Homicide Division, and Gloria's murder is his first major case, so he has much to prove. Mitchell tries to piece together the crime, but hits pitfalls, when the evidence does not make much sense, and the stories don't seem to match up. Mitchell learns valuable information from Gloria's best friend that could change the entire direction of the case, which results into a huge twist, involving a rape kit, toxicology kit, and identity theft.