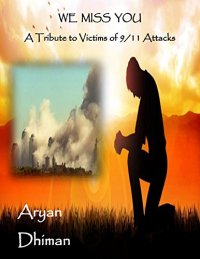 Free on 12th - 16th Sep 17



or borrow free on Kindle Unlimited.
No reviews yet.
"He was seen in the Best Twin towers ever witnessed. His mom was so happy that her only son has got a job in one of the best workplaces. His wife was feeling proud for their child to come, but their cheers got shattered when they saw the plane on the TV"
It was September 11, 2001 when many of the similar families lost their beloved whether it was a on, a father, a mother, a daughter or the locals who were just hanging around early morning. They could not even guess while having their tea that only some breaths were left for their life and families.
Everyone was terrified, when the planes attacked the towers, one of the biggest attacks in the history but no one was capable to do anything as it was about to happen.
"The bodies lied,
The police arrived,
But they were also humans,
Who were also dried"
This was the scene when the fires soared in the air.
The Poem takes you to a journey of several people who lost their loved ones in the attacks and their feelings thereafter. It takes you to the journey of a brother, a husband, a wife and a kid who never knew that the morning sun came with the unheard voices they were going to encounter. It is a Tribute to the families and the victims who were lost and salute to some unknown Voices.
The Terror never knows any religion nor any race, it is just an attack against Humanity.