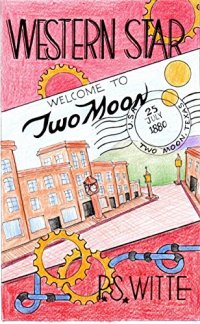 Free from: 17th May 17 to 21st May 17


No reviews yet.
"Out of the darkness comes the Western Star, a mysterious figure dispensing vigilante justice. Like the heroes of yesteryear, the Western Star is a beacon of hope and a warning to villains that they are not the only ones watching from the shadows."
Lyria Grant, a voracious reader of dime novel westerns, longs for a taste of the excitement contained between their covers. Her adventure begins when she and her father move from the East Coast to Two Moon, Texas, where her intelligence and aptitude for creating intricate and outrageous inventions allow her to secretly adopt the identity of the Western Star and fight injustice herself.