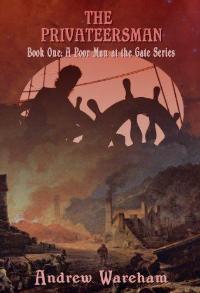 Top - Reviews - Update Details
Early in The American Revolutionary War, young Tom Andrews has to escape from England or face the hangman's noose. He is shanghaied onto a privateering ship, where he discovers that he can lead men and has the ambition to become more than a small fisherman and petty smuggler.
The privateer sails to the Caribbean and enjoys success before a bloody battle leaves Tom as the senior survivor, enabling him to flee to New York, accompanied by Joseph, a part Carib freeman, and carrying a large amount of booty. In New York they devise illicit ways to make more money, until they are betrayed and are forced to return to England.
They settle in industrial Lancashire at the beginning of the first great boom in cotton, iron and coal; as unscrupulous businessmen, they quickly become rich. Tom buys a landed estate and meets the daughter of an impoverished local aristocrat.
Published by The Electronic Book Company – A New York Times Best-seller Listed Publisher. www.theelectronicebookcompany.com