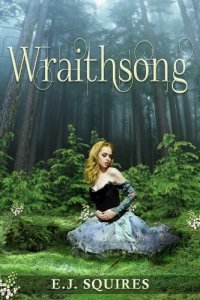 Free on 4th Dec 19



or borrow free on Kindle Unlimited.
No reviews yet.
Winner of the SILVER MEDAL in the 2014 Readers' Favorite annual International Award Contest—Category YA Paranormal Romance. Ever since she can remember, Sonia has had to abide by her parents' ridiculously unfair rules like not being allowed to date or even kiss a guy. The only reason she thinks she's being held to these rules is when Sonia was eight, she took a sip of her friend's drink, causing her friend to do everything Sonia asked. As her eighteenth birthday approaches, Sonia is finally about to learn why; she's a Huldra, a dangerous, yet seductive and magical Norse forest maiden who with just one kiss, has the ability to control humans and appropriate parts of their souls. Keeping the rules hasn't been a problem for Sonia because she's never really been attracted to any guy. But when Anthony transfers to her school, every last rule flies out the window. There's just something about Anthony that she can't resist—the way he seems to be hiding a deep, dark secret that is connected to her, the way his mysterious blue eyes cause her heart to beat more rapidly, his athletic, god-like physique. The closer she gets to her eighteenth birthday—the moment she matures into a fully realized Huldra—the more she finds herself obsessing about him. As graduation day approaches, Anthony starts to show interest in her, but she would never have guessed how life-changing and how dangerous Anthony's secrets are, and how overwhelmingly intense a relationship with him could be.
Suspenseful, passionate and gripping, E. J. Squires's contemporary paranormal YA romance brings you on a highly entertaining adventure that you will want to continue on forever.